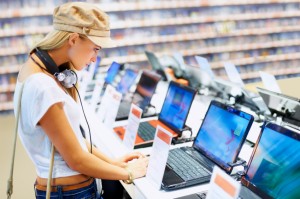 Consumers are increasingly using digital tools in their path to purchase. According to SapientNitro survey there is a high degree of readiness among shoppers to embrace digital communications and combine online planning with in-store visits to make their shopping more informed, cost-effective and enjoyable.
It's never been more critical for retailers to recognize that integrating digital opportunities into the shopping experience is important to all shoppers according to the NRF's "2012 Shopper Experience" study. This study found that four out of five purchases are still made in bricks-and-mortar stores, shoppers like to shop in stores. To shoppers, stores sell products and answers thereby stores are providers of solutions, not just products. Shoppers are looking for more from their stores.
Retailers know that if they provide engaging and interesting experiences within their stores, customers are more likely to return and continue doing business with them. This is why improving interactions and service in brick-and-mortar locations is becoming the focus for many merchants.
Seven in Ten Americans Want Retailers to Enhance the In-Store Shopping Experience, SapientNitro Survey
3rd Annual Shopper Experience Study: Enabling Retail without Boundaries