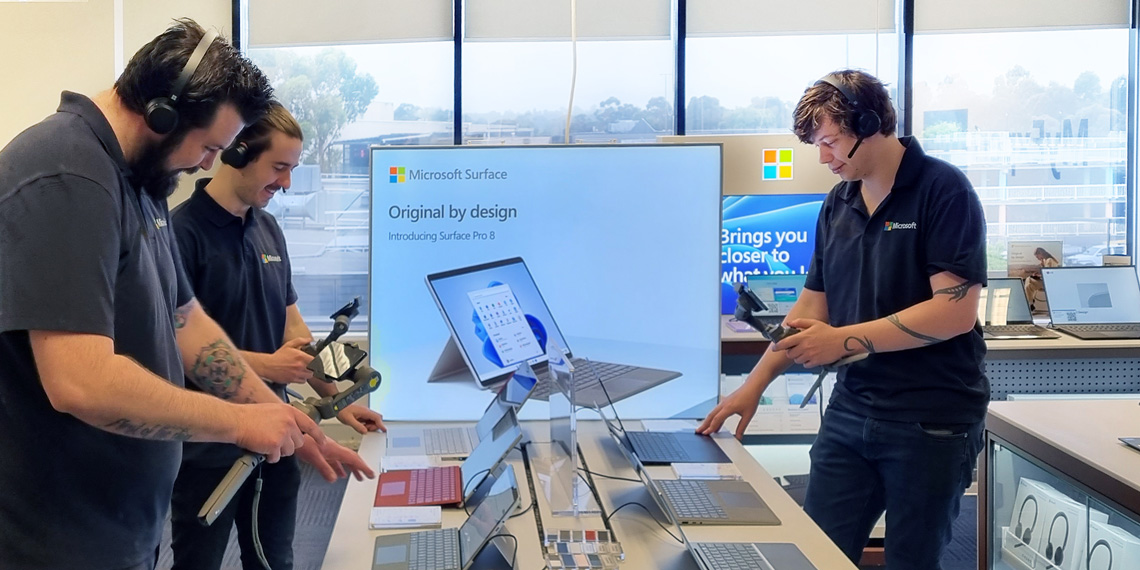 Virtual Product Advisors
Online Shopping Made Human
With the rise of online, and an unwavering passion for physical store experiences among consumers, retailers and brands face the challenge of developing initiatives that provide a seamless and human experience in assisting online purchasing decisions.
Leveraging learnings from our 25+ years' experience of working with Australian retailers to win the shopper during their online purchase journey, Retail Safari offers a Virtual Product Advisor (VPA) service to brands and retailers.
Create Connection and Convenience with a Virtual Product Advisor
Being available anywhere and anytime during the purchase journey has become more critical than ever for both brands and retailers. Our Virtual Product Advisors (VPAs) connect virtually with customers, providing interactive, live, one-way video chat conversations with customers via the retailer or brand website to assist customers on their online purchase journey. Fundamentally, VPAs bring the in-store experience online without any loss of customer engagement.
VPAs offer real-time expert advice to online customers, along with the opportunity to see products demonstrated via live video conversations from a 'dark store' that is indistinguishable from a bricks-and-mortar store. This interactivity allows the Virtual Product Advisor to take the customer through the entire purchasing experience online.
The video chat (one-way video, two-way audio) is based on a mobile phone app; this lets VPAs move around the 'dark store' and offer customers the personalized, face-to-face shopping experience they normally receive in a physical store. Seeing products and demonstrations in real-time ensures the customer feels comfortable navigating the sometimes-confusing online space and helps them be informed about purchasing the correct product for their needs.
If you are a brand or retailer who wants to continue building better online shopping experiences and growing sales, our Virtual Product Advisors can:
Influence consumers during the research phase
Help customers reduce choice paralysis
Provide real time, personal support online
Mirror in-store engagement for customer out of store

Our Retail Safari Microsoft VPA team won two Gold Awards at this year's Shop! ANZ Retail Marketing Awards in the following categories:
Digital Instore, Mobile, Social & Online Category
Campaign Response to a Covid-19 Changing Shopper Category