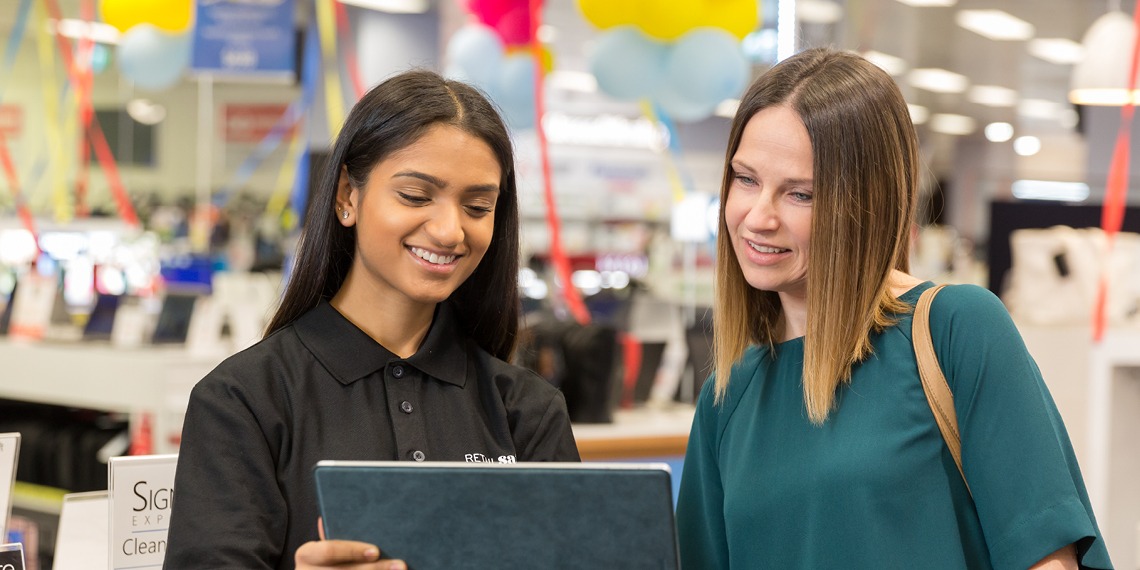 Client Success
Our goal is to achieve 100% client success
The solution is not to do the same things in the same retail channels. Instead it's about adopting a smarter, more direct and cost-effective approach which aligns and exploits the relative strengths of each channel. As customers travel along their purchasing journey, we work with our clients to determine optimal channels for engagement and help trigger the impulse to buy in the quickest and most compelling way.
Our goal is to achieve 100% client success. We do so by applying our significant retail expertise across in-field management, merchandising operations, and in or out of store sales activations, training and insights & analytics.
Each day our people represent brands across FMCG, consumer electronics, health & beauty, home appliances, hardware, telecommunications, financial and insurance services.
Witness first-hand how we drive success for our clients.
Case studies