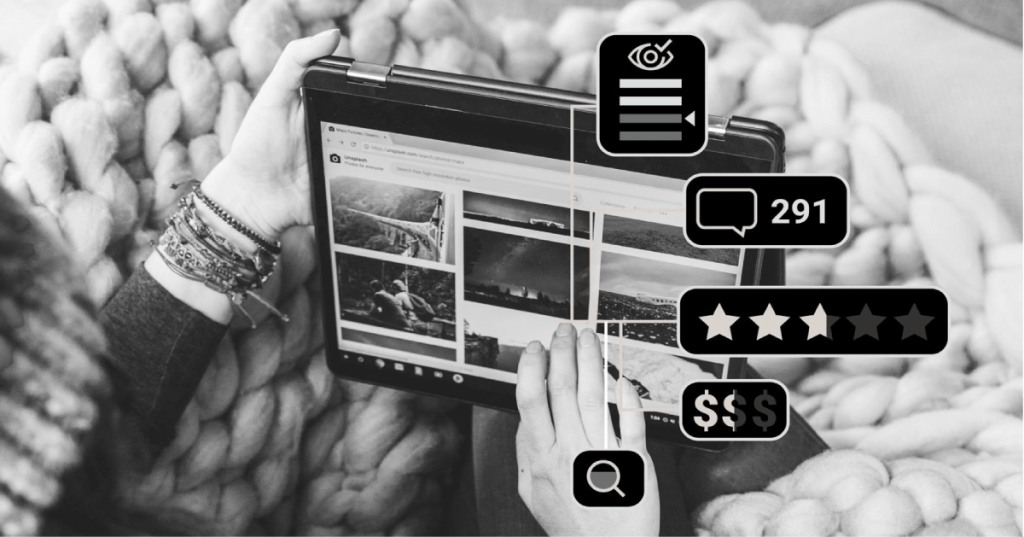 A significant change in the retail landscape brought on by pandemic – one that seems here to stay – is the shift in shopper behaviour around their favoured channels for shopping. The proportion of shoppers using only a single channel for their shopping – either physical stores or online – has decreased, with a corresponding increase in shoppers using an omnichannel approach.
Today, most consumers are comfortable with the concept of moving seamlessly between physical and online channels for their shopping experience.
COVID-19 effect: The appetite for e-commerce has intensified
COVID-19 restrictions on travel and shop openings have pushed consumers to use online channels to meet their shopping needs. This has resulted in a new cohort of shoppers being introduced to online channels, while further normalising online shopping for others.
Simultaneously, with the unforeseen restrictions and limitations around shopping brought on by COVID-19, brands and retailers have been compelled to develop and expand their online presence, resulting in a shift in their relationship with their customers; that is, where online purchases from some physical store retailers were not an option in the past, they are now.
Owing to COVID-19's impact on the way we have shopped over the past year, e-commerce is now playing a key role in retail globally. Statista predicts that in 2021, over 2.14 billion people worldwide are expected to buy goods and services online, up from 1.66 billion global digital buyers in 2016. In Australia we're seeing similar trends, with online sales having grown by more than 59.3 per cent year on year as at October 2020.
Omnichannel commerce on the rise: A new level of complexity, but how are brands adjusting?
Retail is not about physical-only or online-only shopping anymore – it's both! It's about offering seamless omnichannel shopping experiences, where shopper's expectations and needs are fulfilled regardless of the channels they utilise. Consequently, brands and retailers who can provide a seamless customer experience across all their shopping channels have a better chance of increasing sales and retaining customers long-term.
The new reality is that consumers' shopping behaviours are not as neatly funnelled as we would like when it comes to designing each and every step of the purchase journey. Shoppers now zigzag between physical stores, online marketplaces and webstores prior to making a purchase decision. Recent Kantar research found that in the e-commerce consumer's path to purchase, most online purchasers are, not surprisingly, influenced primarily by online touchpoints like retailer websites/apps (48%) and internet search (46%); however, nearly one-third said that they went into a physical store before making their online purchase decision.
Using smart tech to help with online merchandising in the new landscape
Consumers can't buy a product if they can't find it. In today's digital world, consumers expect consistent product exposure, and may lose trust in a brand if products are displayed differently across different channels.
The key factors that impact how readily products fly off shelves are largely the same in the physical and online worlds – availability, share of shelf, visibility, sales support and so on. To keep their products moving off shelves, brands can't leave it up to chance with how resellers are presenting their products. The challenge for brands then is to master consistent product visibility across both online and physical store channels.
For a long time in physical retail, brands and retailers have successfully used merchandising, mystery shopping, and regular audits to ensure consistent and excellent shopper experiences. However, with the growth of e-commerce, some additional techniques are needed, as it can get complex when global consumer brands try to take control of sales and support their resellers.
Keeping track of multiple of SKUs across multiple indirect sales channels online manually, in multiple languages, is a daunting task. The size and complexity of the task is such that it is nearly impossible for brands to monitor the digital shelf manually without serious tech support underpinning the effort.
Digital shelf analytics (DSA) tools, powered by machine learning, offer a compelling solution. Thanks to new AI-powered smart search technology, it is now easier than ever to apply the principles of mystery shopping, audits and merchandising to the digital world. Brands can obtain powerful data that can enable them and their online channel managers to take the right courses of action to improve online sales across the board.
Where to start?
Brands need to make sure they choose a DSA tool that will not only identify problems, but also tell where they are losing the most sales and where the highest value opportunities are.
In Australia, Retail Safari has partnered with Detail Online to help brands succeed with product visibility online.
Learn more about how to optimise your online merchandising with Detail Online by downloading the e-commerce auditing guide for products and brands.
In this guide you will discover the most important parameters of e-commerce auditing, and get practical advice on how to monitor and improve your product visibility in online reseller channels. Some of the insights included:
Why online auditing is so vital for products and brands
Key parameters that are crucial for monitoring
Pitfalls in online sales channels
How you can discover and fix sales leaks in online reseller channels