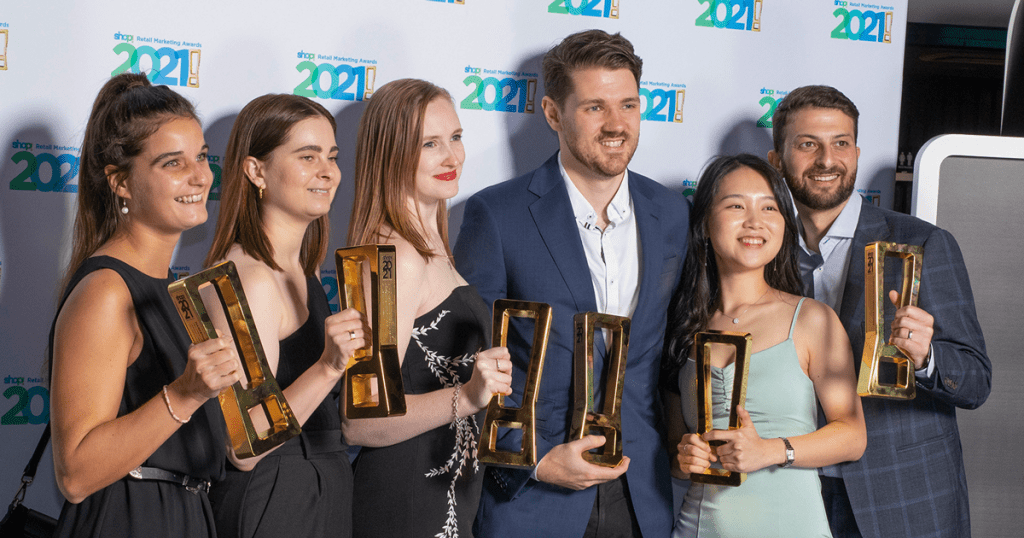 Retail Safari and Microsoft were recently honoured among leading national retail marketers at this year's Shop! ANZ Retail Marketing Awards.
The Shop! Retail Marketing Awards showcase the creativity and success of the Australian and New Zealand retail marketing industry, with entrants awarded Gold, Silver and Bronze accolades across 26 categories, spanning both physical displays and shopper experience.
Our Retail Safari-Microsoft Team won three Gold Awards, plus the Pinnacle Award for Best Shopper Experience, for demonstrating excellence in innovation and implementation of a retail marketing program that successfully influences and enhances the shoppers' journey not only in physical stores but also online.
Our Microsoft team was awarded in the following categories:
A Successful Partnership
For the past nine years we have partnered with Microsoft to guide and assist customers in purchasing decisions around Microsoft's suite of products at leading electronics retail stores throughout Australia and New Zealand. These awards recognise the excellent standards of innovation and implementation that our Microsoft retail marketing programs have achieved.
Nabs Awad, Managing Director Retail Safari, says: "The Microsoft Field Program has grown and adapted to an ever-evolving environment. Key to the success of the program was how we engaged retail sales professionals and assisted consumers. Driving best practices in-store and online was core in enhancing the shopper's journey."
"We believe that engaging consumers requires a combination of creativity, innovative technology and highly trained professionals able to appeal to their needs and motivate trial and purchase."
As an example, with last year's ongoing COVID-induced restrictions, customers could no longer venture into physical stores to seek advice or view a product demonstration. In response, the Microsoft Field Team adapted their coverage strategy by switching components of the field team into a digital workforce, allowing consumers to access information about Microsoft products through videos on social media platforms, and live Virtual Product Advisors (VPAs).
"With Microsoft we recognised that a VPA initiative could replicate the in-store advisor experience online. Our VPAs played a vital role in connecting virtually with customers and helping them along their online purchasing journey by taking the in-store experience online without losing customer engagement," added Nabs Awad.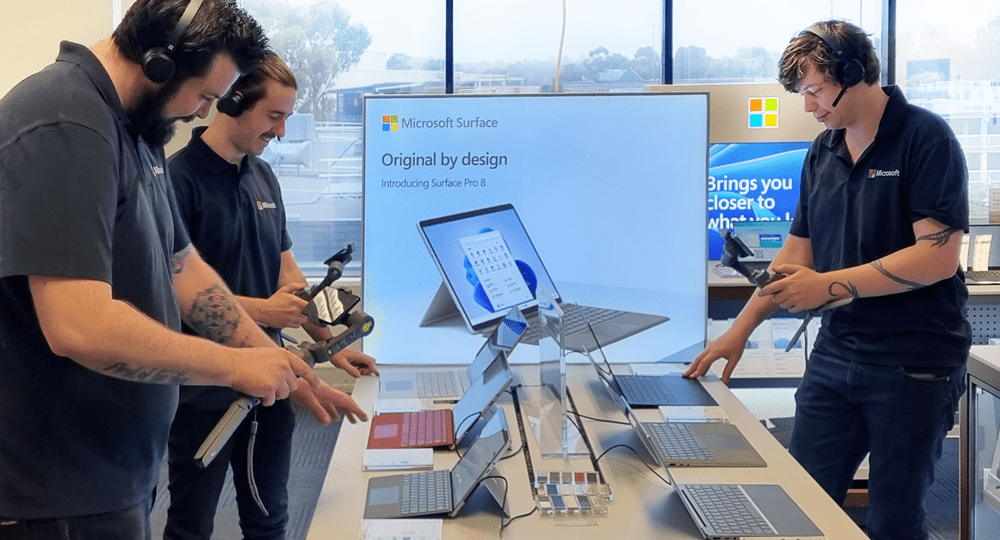 Recognition of this nature highlights the dedication and commitment of the Microsoft Field Team to supporting retail partners, empowering customers to make informed purchasing decisions, and ensuring quality customer experiences.
To view the full 2021 Shop! ANZ Award winners list and entry gallery, click here.
2021 Shop! Retail Marketing Awards feature articles