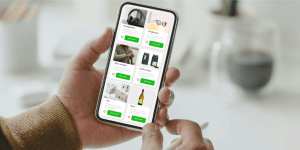 Online Merchandising
A POWERFUL, REAL-TIME ONLINE MERCHANDISING SOLUTION
Staying on top of how your products are shown across many online resellers can be difficult and time-consuming. Detail Online is an AI-powered smart search technology that reveals how visible, available, and compliant your products are online at each one of your resellers – anytime, anywhere.
DETAIL ANSWERS THESE QUESTIONS FOR YOU
Detail Online monitors the websites of retail partners that you specify and ensures that your predefined requirements (e.g. visibility, availability, price, specifications, promotions, or images) are met. It provides you with valuable insights into how well your products are performing on your retail partners' websites, as well as activities of your competitors – 24/7.
✔ Are your products visible?
✔ Are your products in stock everywhere?
✔ Are your products presented consistently across your resellers?
✔ Are your products optimally ranked?
✔ Are ratings & reviews available?
✔ What is the gross price for each product?
✔ Who are your competitors on the shelf?
HOW DOES DETAIL WORK?
No integration required; software as a service. Our AI technology can monitor thousands of your online retailers simultaneously to ensure your products are always available to buy wherever they are listed online. Through constant smart monitoring we find out what is working, and what isn't, for your online reseller channels. Detail issues real-time alerts if a product lacks visibility, availability, or if its content is incorrect at any time on the digital shelf. It also provides vital merchandising data on your competitors.
You identify the key marketplaces and resellers for us to audit
Our "Polite Spiders" collect the data in the periods with the least traffic
The data goes through a careful validation before publication
Actionable insights are presented in real time on all your devices
Watch the video to quickly learn how Detail Online can help to get ahead of the competition by identifying your lost online sales opportunities and getting actionable insights delivered directly to your inbox.