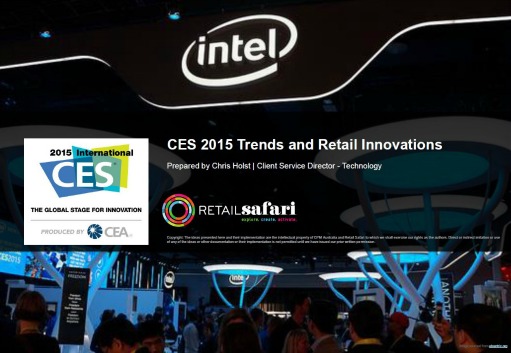 The Consumer Electronics Show (CES) is the biggest industry event of its kind in the world, which this year saw over 170,000 attendees scour over 2.2 million square feet of exhibit space featuring more than 3,600 exhibitors. Whilst big brands often steal the show, this year also featured a record number of start-ups showcasing their innovations to an eager industry keen to see the next big thing!
This event is used by big and small brands alike to showcase their products on the world stage and over its history has seen products announced like the VCR, CD player, DVD, Blu-Ray and the Xbox just to name a few. It is held in the second week of January each year in Las Vegas, one of the only cities in the world capable of housing such an event (Fun fact – did you know Las Vegas has more hotel rooms than all of Europe combined?).
This year's CES saw the usual plethora of big screen ultra-high definition and curved TVs but it was some of the emerging categories that continued to demonstrate why they will be the technologies to watch over the next decade. Technologies like the "Internet of Things" powering connected homes, wearables and fitness tracking, 3D printing, virtual reality headsets, robotics and drone technology grew considerably in exhibit space and interest judging by the crowds they drew.
The topics included in the report are:
• #CES2015 by the numbers
• Opening Keynote – Gary Shapiro
• Tech Giants
• Technology Trends
• Retail Innovations
• The Fun, The Weird & The Wonderful
Click here to download the report