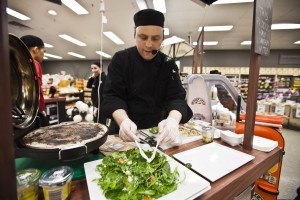 In the fast changing world of retail, localisation of brand relationships and offers represents both a major challenge and enormous opportunity for the industry. Despite the perceived benefits of globalisation, driven primarily by the quest for economies of scale, there is a seismic shift to localisation according to Retail World article.
Consumers are becoming tired and sceptical of the 'sameness' and homogenisation of markets, media channels and brand experiences globally, according to Retail Safari Managing Director Gingkai Tan. "In an increasingly connected world, information-driven consumers want retailers to provide products and services that are 'right for me' and meet their individual needs," he said. "This means experiences that meet expectations locally and culturally, and are relevant in terms of level, frequency and intimacy between consumer and retailer."
This is aligned with a recently published report by Monash University's Australian Centre for Retail Studies (ACRS) commissioned by Retail Safari. Research Director Sean Sands said the implications for companies were clear: developing strong engagement at local community and individual levels was a must. "Localisation is no longer just about customising creative messages and running a few local promotions, but has to integrate and involve all channels and touch points," Dr Sands said.
Read some examples In a global world Australia is going local